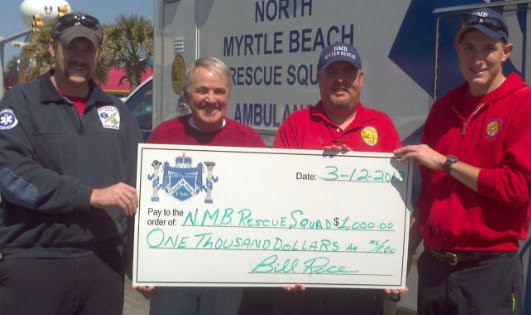 The North Myrtle Beach Rescue Squad has been providing free emergency medical care to the community since its founding in 1958. To this day, we have never billed a single patient or insurance company. We are supported solely from your generous donations. Without the donations and support of the community, we would not exist.
All donations are fully tax-deductible. We are an IRS 501(c)(3) non-profit organization. We do not receive any funding from the City of North Myrtle Beach, Horry County, or South Carolina… therefore fundraising is a year-long event for us.
Any amount will help, and all donors receive a tax-deductible receipt. Donations can be made by clicking on the "Donate" button, or they can be mailed to the address on our Contact Us page.