The North Myrtle Beach Rescue Squad began its water rescue program in 1958. Since that first watercraft, the water rescue program has evolved into one of the premier ocean and freshwater rescue services in South Carolina. The team is an active resource for use by the U.S. Coast Guard, S.C. Department of Natural Resources, Horry County Fire Rescue, North Myrtle Beach and Myrtle Beach city governments.
The squad's water rescue team responds to:
swimmers/boaters in-distress
overturned boats
jet ski crashes
aquatic search and rescue
vehicles in the watermedical emergencies on boats
aircraft emergencies involving the water
post hurricane search and rescue
This full spectrum response covers the Atlantic Ocean, Intracoastal Waterway (ICW) from the North Carolina line to Georgetown County, SC, Waccammaw River, and all static water sources within our primary response area.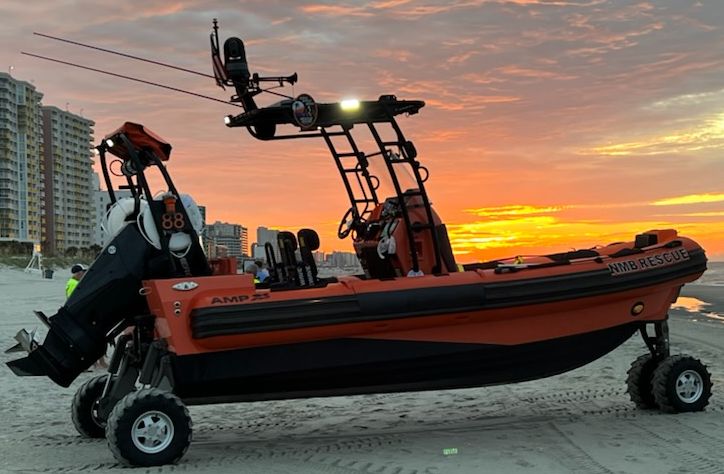 New in 2022… the addition of what we believe to be the first amphibious ocean-worthy Search & Rescue boat in use by a Rescue Squad in the United States. The Merlin Bellamy was dedicated on August 8th and represents a huge newsworthy leap forward in our capabilities. The Merlin Bellamy was funded completely by donations from the public.
Donate via Paypal now
All donations to NMBRS are fully tax-deductible. We are designated as an IRS 501(c)(3) non-profit organization.