Annual Fish Fry & Barbecue Fundraiser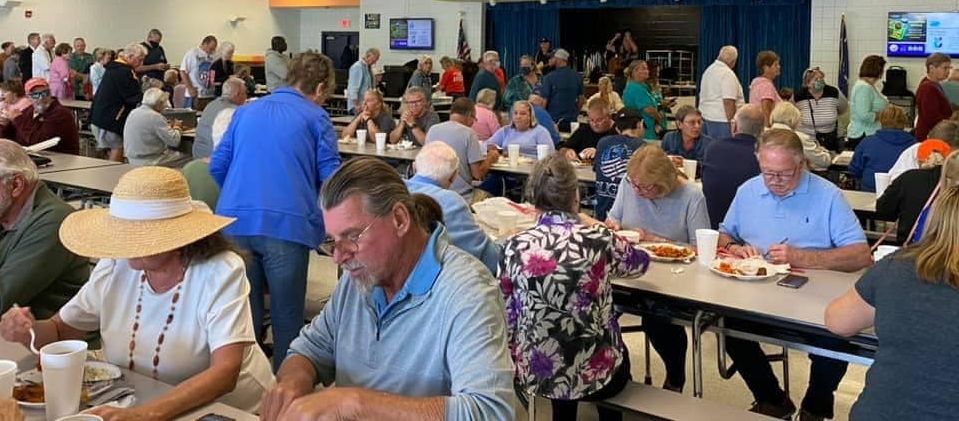 Every year on the last Saturday of October, the North Myrtle Beach Rescue Squad holds our annual Fish Fry & Barbecue Fundraiser.
This year, the event will be on October 29, 2022 at the Ocean Drive Elementary School (901 11th Avenue North). Doors open at 11am and we will likely serve 2000 meals before we run out of food.
New for this year will be a drive-through take-out option, which will eliminate standing in line for folks that don't want to stay and visit with friends and neighbors.
If you've never experienced this event (and, oh yes, it is most definitely an Event) please come join us and we bet you'll add it to your calendar every October!
Here's this year's all-you-can-eat for $15 menu:
Golden filets of deep-water fish
Chandler's pit-cooked NC barbecue
Nana's 108 year-old recipe NC slaw (it's a little bit spicy)
Handmade creamy cole slaw (not spicy)
Traditional green beans with bacon
Homemade hush puppies
Bread & rolls
Coffee, tea & lemonade
We hope to see you on the 29th!